Light Poles
From nocturnal sporting events to feeling safe and secure in a well-lit car park, lighting is essential to our lives. Uniquely pultruded from composite fiber, Wagners light poles are lightweight, sturdy poles that will not rust, corrode or rot, even in the harshest weather.

Our light poles are perfect for environmentally sensitive areas. So, whether you are lighting a marine boardwalk, tennis court, botanic garden, street, parking lot or a national park, we have a lighting pole solution for you.

A Wagners light pole is:
Lightweight - easy installation plus less machinery and labour required
Non-corrosive - a durable solution in any soil type and weather extreme
Dielectric - great for proximity to substations or salt spray
Will not rot or rust - suitable for boggy, tidal conditions, jetties and marine boardwalks.

Typically designed in 10ft-40ft lengths and with an outreach of up to 15ft, our light poles are custom designed to suit your needs. Ask us about engineered foundation design and installation options. We work with you to develop the best outcome, every time.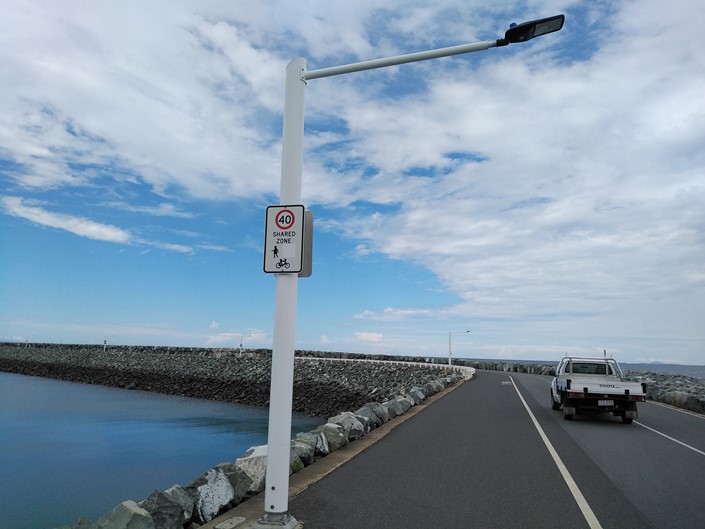 Our finished Southern Breakwater Mackay Marina Light Pole Replacement Project.