Types of Electrical Infrastructure Construction Wagners CFT Offers
City planners and civil engineers alike can take advantage of Wagners CFT's composite fiber products, as we create various electrical infrastructure construction assets to meet your needs. Our materials are known for providing durability and strength to all areas of your industrial, residential, or commercial property. The primary projects our company is enlisted to handle include:
Electrical Crossbars: Ensure your power lines are well-supported with the electrical crossbars created by Wagners CFT, the perfect asset to support existing utility poles. These low-flammability composite fiber products are dielectric, pre-drilled to your specifications, and can be applied to low and high-voltage distribution, transmission, and sub-transmission requirements. Learn more details about our electrical crossbars now!
Light Pole Installations: Keep your populated area well-lit during dusk and the overnight hours with our reliable light pole construction assets for residential, commercial, or industrial locations. Designed to your specified height — from 10 ft to 40 ft — our light poles are compatible with all standard luminaire fittings. Get started on your light pole installation now!
In addition to these electrical infrastructure construction projects, Wagners CFT also manufactures numerous other electrical structures to fill our client's needs, such as:
Certified live line lifting beams
Hurdle frames
Substation infrastructure
Composite arm braces
Stay insulators
Riser arms
Isolation platforms
Contact our in-house design team directly to discover how our products can meet your infrastructure needs!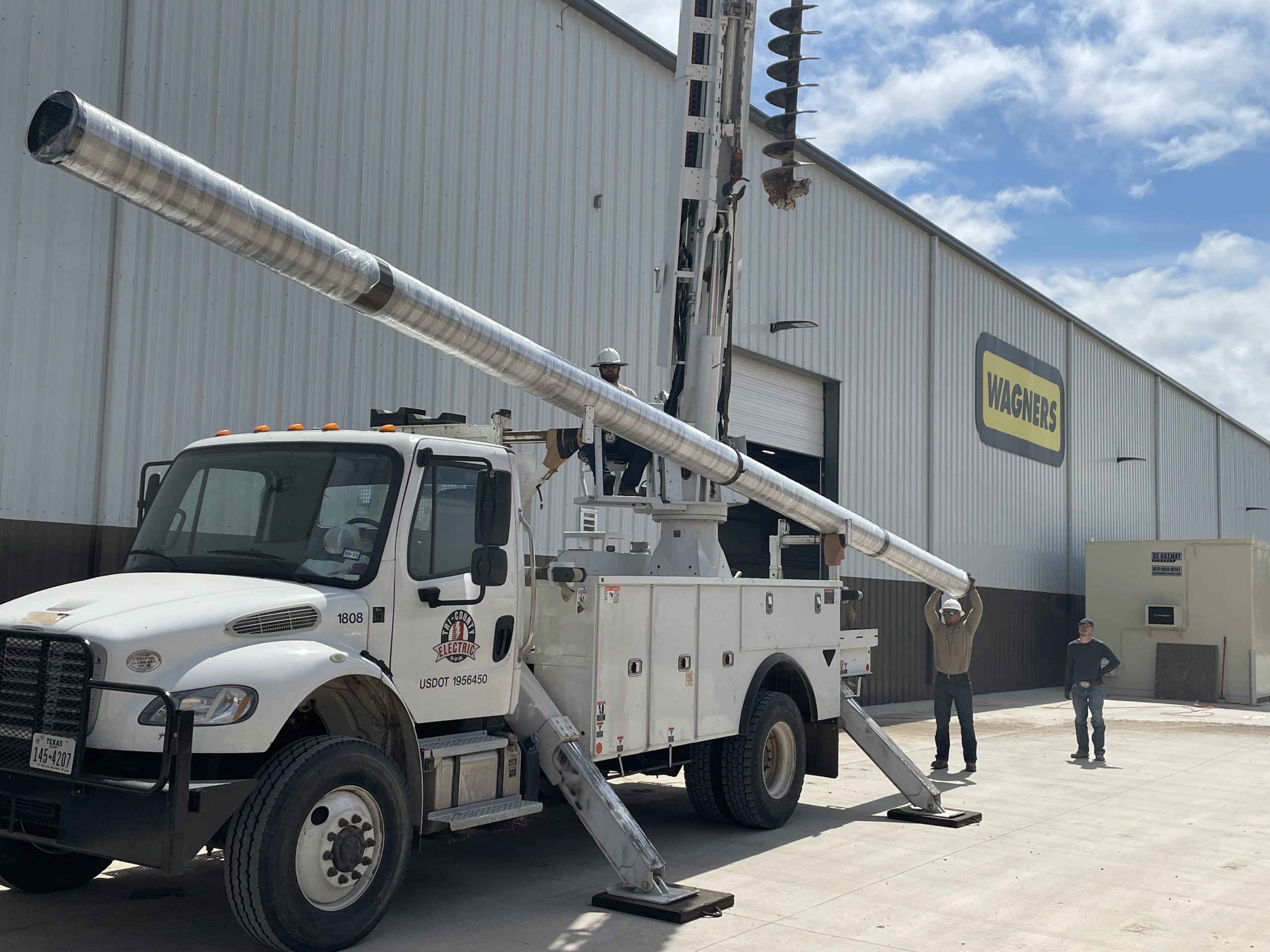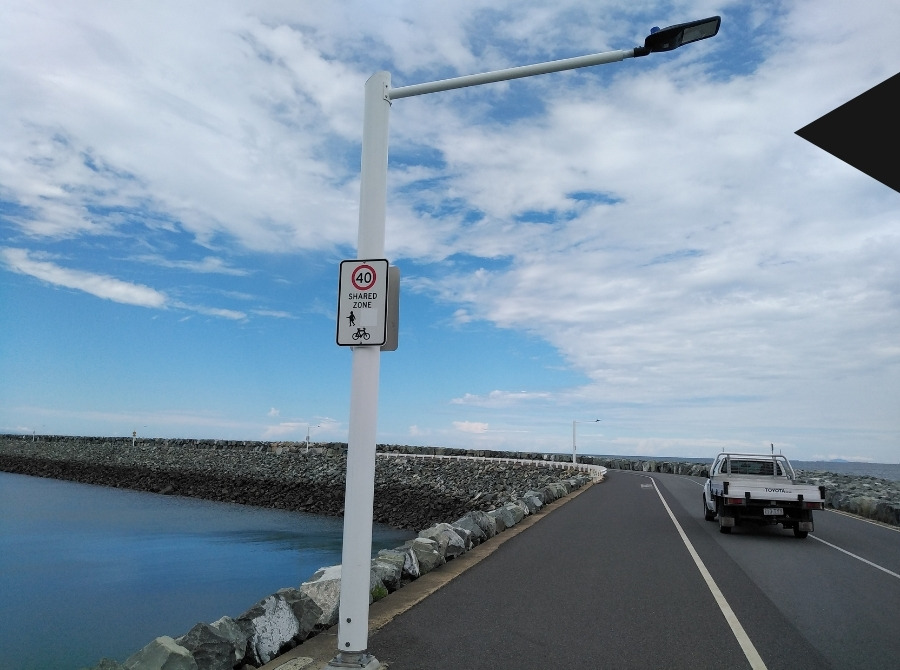 Our Electrical Crossbar & Light Pole Installation Features
Wagners CFT is a company that is entirely focused on producing high-quality composite fiber products for a variety of applications and industries. With this in mind, our clients need to know just how durable and long-lasting our assets are. Regardless of what you need for your residential, commercial, or industrial electrical infrastructure construction project, our electrical crossbars and light pole installations are long-lasting. Their signature lightweight nature and ability to resist acid sulfate soils make them ideal for installation in a variety of climates; there is no need to worry about rusting, rotting, or corroding over time. Our light pole construction assets don't require cathodic protection while our electrical crossbars for utility poles are AS7000-compliant.
Intuitive, Convenient Installation
Transporting and putting together your Wagners CFT electrical infrastructure construction project pieces is an incredibly streamlined process. Due to the easy-to-carry nature of our products, your crew or staff members can easily place the electrical crossbars or light pole installation assets where they belong. In fact, our crossarms in particular are up to one-third the weight of traditional wood! Wagners CFT is capable of dispatching on-site support staff to assist with the actual installation process if need be, but rest assured knowing our assets are designed for quick work.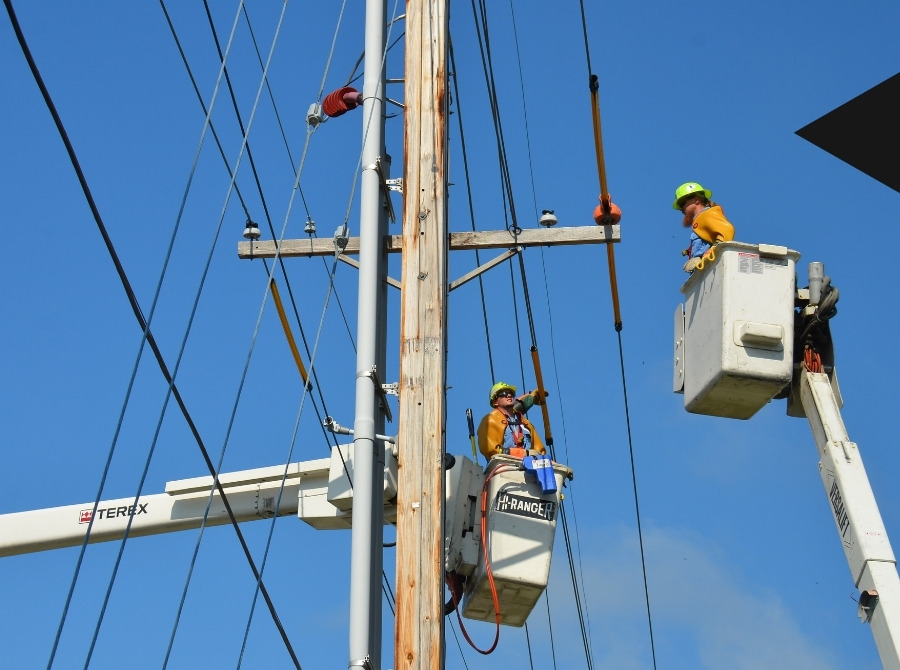 Our Electrical Infrastructure Construction Warranty & Lifespan
You can expect a long lifespan out of your Wagners CFT products. Our light pole construction assets in particular have a seven-year full replacement warranty and are color-fast, with a durability rating of "extra-long term." Similarly, our electrical crossbars are designed to be non-conductive, ensuring they don't sustain a flame and eliminate the possibility of utility pole-top fires. Get in touch with Wagners CFT today to learn more about our electrical infrastructure construction options!