ADVANTAGES OF OUR BOARDWALKS & PEDESTRIAN WALKWAYS
Our chemically inert composite fiber structures are engineered to eliminate rust, rot, and corrosion. Wagners CFT's structures will withstand harsh environmental conditions whether it is the desert, tundra, or coastal marine. The benefits our boardwalks provide include:
Quick, easy, and intuitive installation and modular design
Created to be incredibly lightweight and environmentally stable
Termite proof and resistant to acid sulfate soils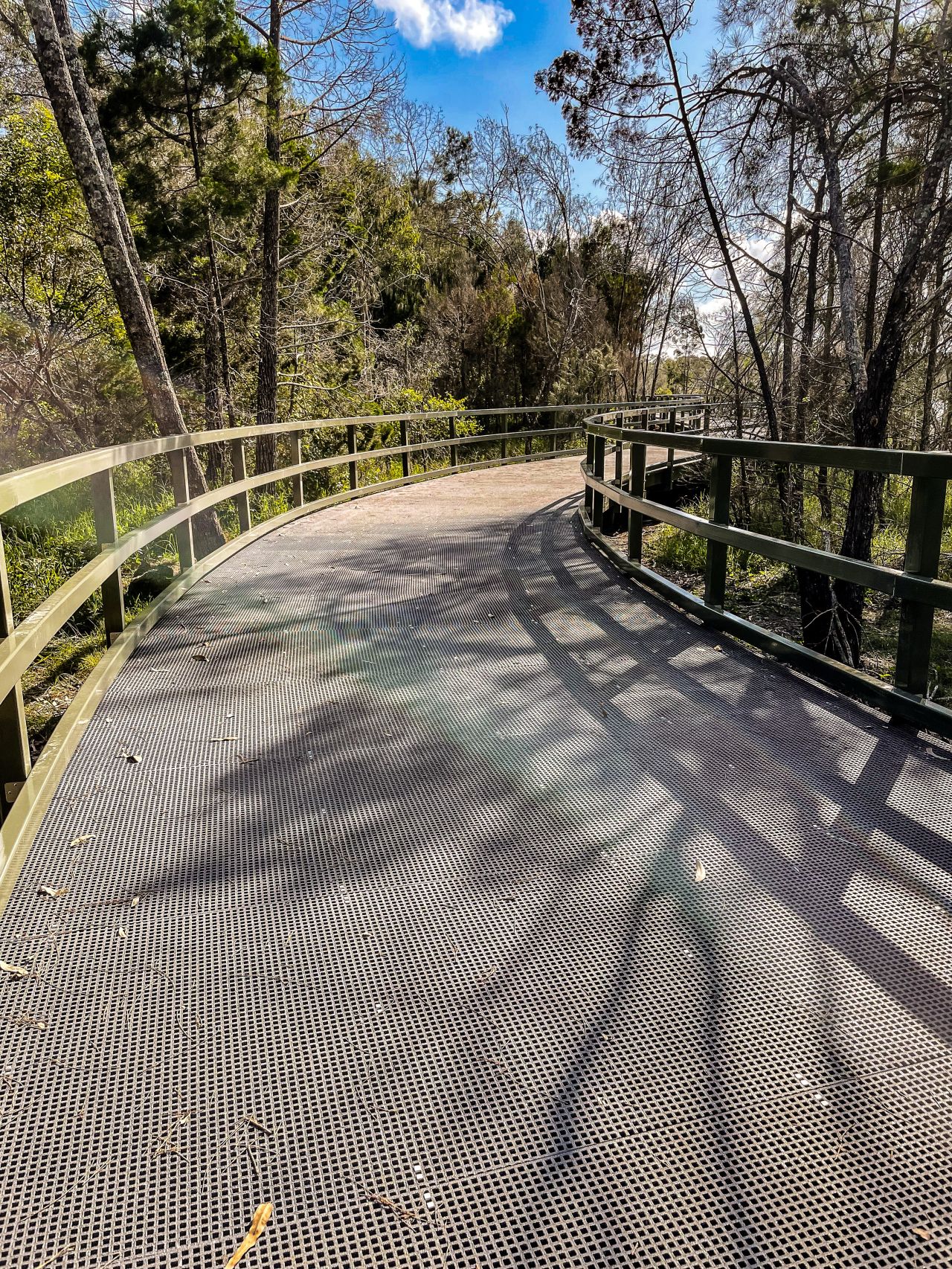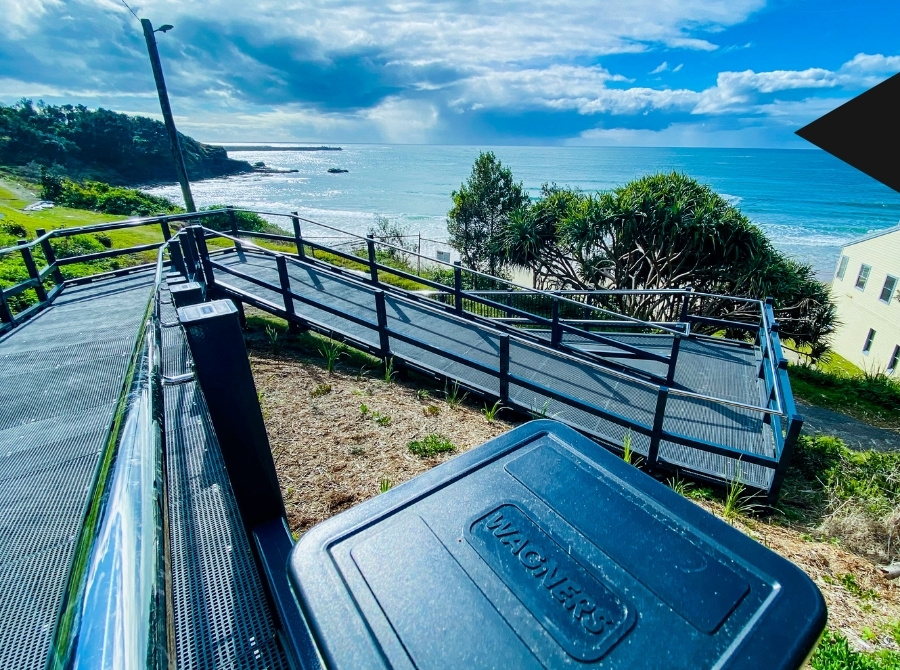 HOW WAGNERS BEACH BOARDWALKS ARE DESIGNED
All of our products are created to meet North American codes and conditions.  Alternatively, the boardwalks we produce can be created to support vehicular loading.
ENVIRONMENTS WHERE OUR BOARDWALKS CAN BE INSTALLED
Our boardwalks can be easily installed in a variety of location types. Known for their proven durability and strength, our boardwalks are ideal for coastal, marine, forested, and other environmentally sensitive areas.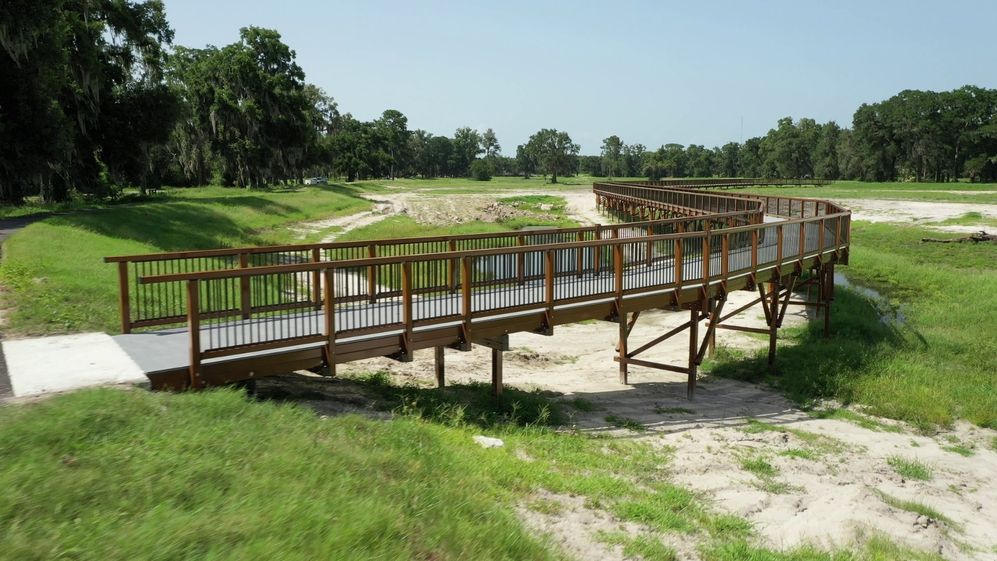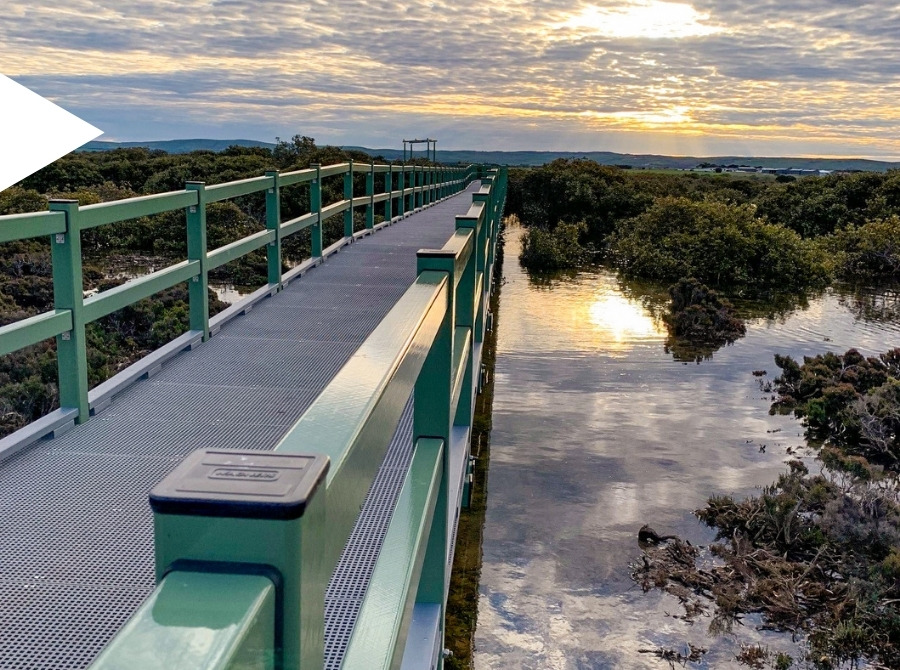 PEDESTRIAN WALKWAY FEATURES WAGNERS OFFERS
Wagners CFT also provides a few add-on features to create the perfect boardwalk. These include both composite fiber handrails and kick rails as well as balustrade panels to achieve ADA compliance.  Our kick rails are hollow and non-conductive with the option to install lighting for easy wayfinding.